About me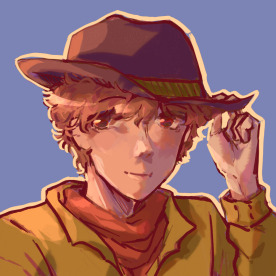 Sheesh, I've never liked telling about myself. Here's some basic info 'bout me:
16 year old
from Poland (also known as Lechina Empire)
he/him
Catholic
like retro and other weird computer things
trying to socialize
have bad time management
beginner in cubing
There will be more things about games, books etc., but I want to finish this site quickly so gonna do it later. UPDATE: Something's already here, not everything
Music (non-Polish)
Led Zeppelin
Metalica
AC/DC
Red Hot Chilli Peppers
Tori Amos
Sting
Taylor Swift
Music (Polish)
I'm not sure which of them are good to listen without knowing the language, but some of them definitely are.
Myslovitz
Kwiat Jabłoni
Lady Pank
Daria Zawiałow
Republika
Obywatel G.C.
Video games
I don't game much, as I usually feel like it's kind of time waste, but I have some favorite titles I sometimes play or played.
Minecraft (who don't play Minecraft? everyone does)
Euro Truck Simulator 2 & American Truck Simulator
Pokémon GO
Classic Pokémon (never had any Nintendo console, played only Game Boy versions on emulators)
Tetris
Books
Well, I read much less since I went to high school last year and I'm not proud of it. At the moment I can say I really like Stanisław Lem (Polish sci-fi writer) and also enjoyed George Orwell's 1984. I hope I will read more books soon.