Collecion
I think some of the things I have may be intersting, so decided to show photos and write a bit about them. Welcome in my lumber room! Tip: mouseover on some images displays more info
Sick68 keyboard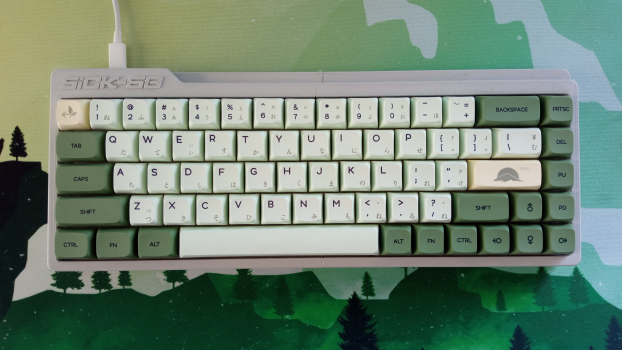 It's a first keyboard I built myself. It was 3D printed with cheap filament (basing on files by FedorSosnin and some other guy who remixed it for Arduino Pro Micro - unfortunately i couldn't find models I used on Thingiverse - likely they were removed, though there's other Pro Micro mod available if you look for it.) and soldered with with cheap wires and diodes. I a lot of fun building it and now I have a lot of pleasure using it. Here are the specs for interested:
Switches: Gateron yellow KS-3-X47 - the ones with milky top and black bottom, lubed with krytox 205g0
Stabilizers: cheap costar stabs you can get in China
Keycaps: popular matcha caps you can get in China or on Massdrop
Microcontroller: Arduino Pro Micro (clone)
QMK firmware
Main PC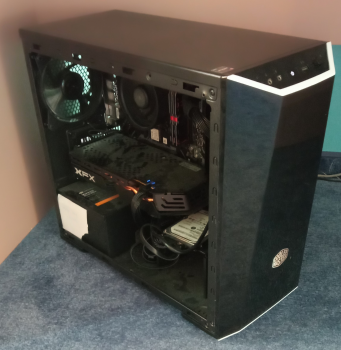 Not very interesting machine yet, I'm gonna upgrade it in the near future. I'm quite satisfied how this build came out although I think I could do better for the price. Primarily I would replace the motherboard with version having more RAM slots and other connectors and choose better case (at least the version with glass panel instead of plexi).
CPU: AMD Ryzen 2600 @ 3.9GHz
GPU: XFX Radeon RX 580 8GB
RAM: 16GB DDR4 Goodram IRDM X
Mobo: Gigabyte B450M S2H
SSD: Samsung PM991 NVMe 256GB
OS: Micro$oft Windows 10 Pro
Levinson split keyboard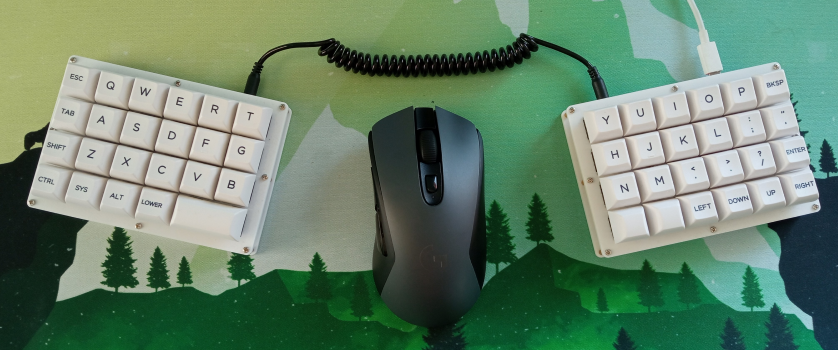 My try in 40%, ortholinear and split keyboards. After nearly a year of using it I can say it's comfortable and I'm happy with it. Well, board like that is so good for text editing and programming. For general computer usage like web browsing I have to say a regular keyboard is definitely better - access to all the keys is much easier. I'm also happy with the switches and keycaps I've chosen and had a lot of fun building it too. Only sad thing about this keyboard is that I've broken off an USB port day after building it and now it can be plugged to PC only through the right half.
PCB and case: Keebio Levinson Rev. 3
Switches: Durock T1 Sunflower, Sunflower/Gateron yellow frankenswitch on spacebar
Stabilizers: Cherry PCB mount clip-in
Keycaps: KAT Alpha
Microcontroller: 2x Arduino Pro Micro (clone)
QMK firmware
Asus R556L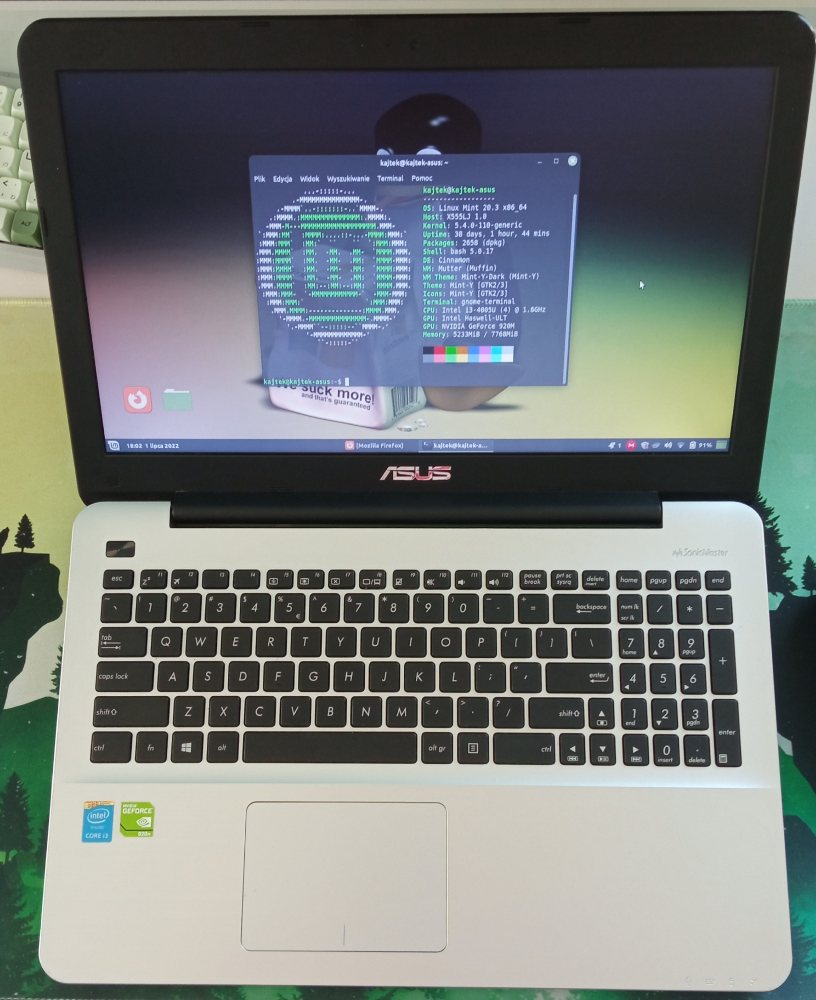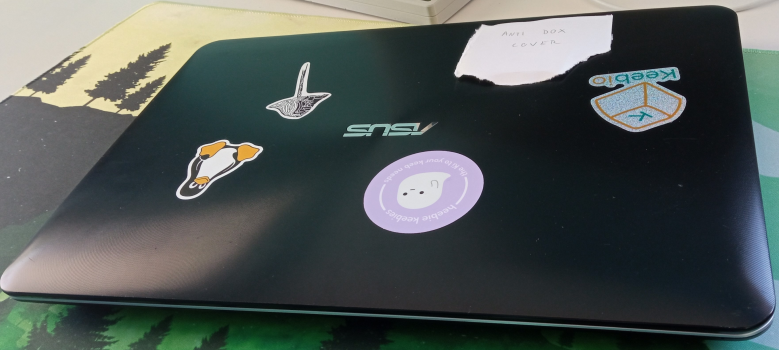 My main laptop at the moment. It was my first own computer and at the moment I got it it was very good for me. Although it isn't very powerful it has an Nvidia GPU which was powerful enough to play most games. For now, something more mobile - smaller and with battery lasting for longer - would be better. I don't complain though.
CPU: Intel Core i3 4005U @ 1.7GHz
GPU: Nvidia Geforce 920M
RAM: 8GB random DDR3
SSD: Goodram CX300 240GB
OS: Linux Mint 20.3